It is undoubtedly important for all of your shoes to be organized. Not only does keeping them in one central location keep your house or apartment clean and tidy, doing so will ensure you can find any pair you need at a moments notice. Everyone knows that shoe collections can easily get out of hand, especially if you have a large family. There are many shoe rack ideas available for you to select. Everything from do-it-yourself shoe racks to customized shoe cabinets. Whichever shoe storage ideas you choose consider not only their functionality, but also their home decor wow factor.
Whether you own only a few pairs, or you are an avid shoe collector, there is always a creative and clever way to store and organize your shoes no matter your space or style preferences. It is a shame when you have purchased a number of very expensive shoes and due to improper storage they get damaged. Not only that, the most beautiful of your heels should be not be hidden from view but rather displayed in an innovative way and with pride.
The vast amount of different storage options is an excellent opportunity to show off your personal tastes and interior design skills. No matter which room you decide to store your casual or dress shoes in, seriously consider at least one of the fifty below shoe-storing solutions.
1. Miniature Cubby Shoe Organizer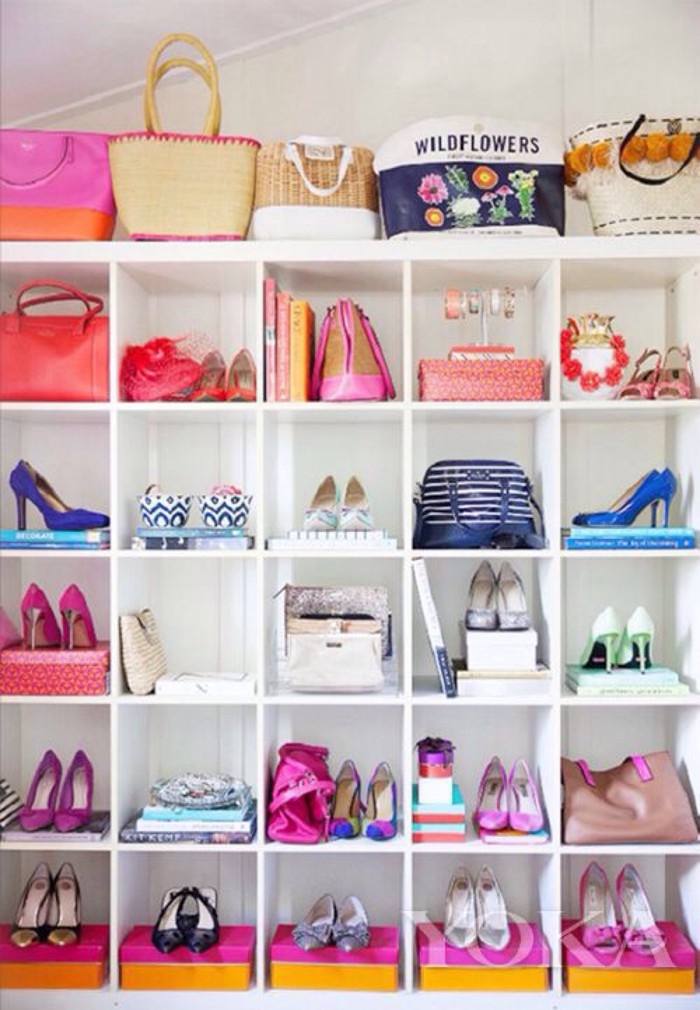 Source: projetos.habitissimo.com
The miniature cubby shoe organizer is one of the best all around multipurpose storage solutions for your shoes. The greatest advantage of this model is it offers enough room in each unit to comfortably fit at least two pairs of shoes. Many people purchase this option if they think the amount of shoes they own or need readily available may change over time, and they might need to store other things instead. The biggest disadvantage to this model is it takes up both a lot of floor and shelf space. If you have plenty of room to spare for your shoes, this option may be your best bet.