Hacks that will make you think…Why didn't I think of that?!?
Have you ever noticed they just don't make furniture like they used to?  That's why up cycling is so great.  You get the modern day look and convenience with the olden day workmanship.  It's a perfect combination!  Here's my latest finds when it comes to upcyling.  I know I can definitely benefit from these! What about you?  Here is a list of 25 of the greatest furniture hacks we've found!
1.  Curbside TV to Living Room Feature.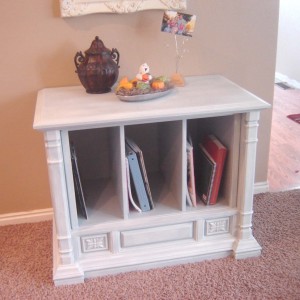 2. Dresser turned to Entryway Table.


3.  Wonder what she did with the dresser drawer from the above hack?  Made a Storage Box!  This is mind blowing!