Do you ever look at your child and fill up with an overwhelming sense of pride? You love your child, and you would don a wing suit and dive headlong off the Eiger for them if you had to.
Memorial weekend had me feeling like the GoPro was set to extreme and capturing all kinds of footage. Kimberly was in Alaska with a high school group and Cai and I were home alone for two weeks. It made sense that we have an adventure of our own, so we planned for three days of backpacking in the Lost Creek Wilderness, 60 miles from our home in Denver.
Lost Creek is an incredibly beautiful spot, partially ravaged by the Hayman fire, which opened up amazing views while leaving much of the trail shaded by trees. The main attraction is that the snow melts earlier here than the alpine areas we are usually drawn to. It is also unique in that it is filled with granite cliffs and blocks, some of which have toppled, filling the valleys and hiding the creeks that flow through them. The topography is complex, and trails here have an unusual habit of roaming all over the place to find the line of least resistance.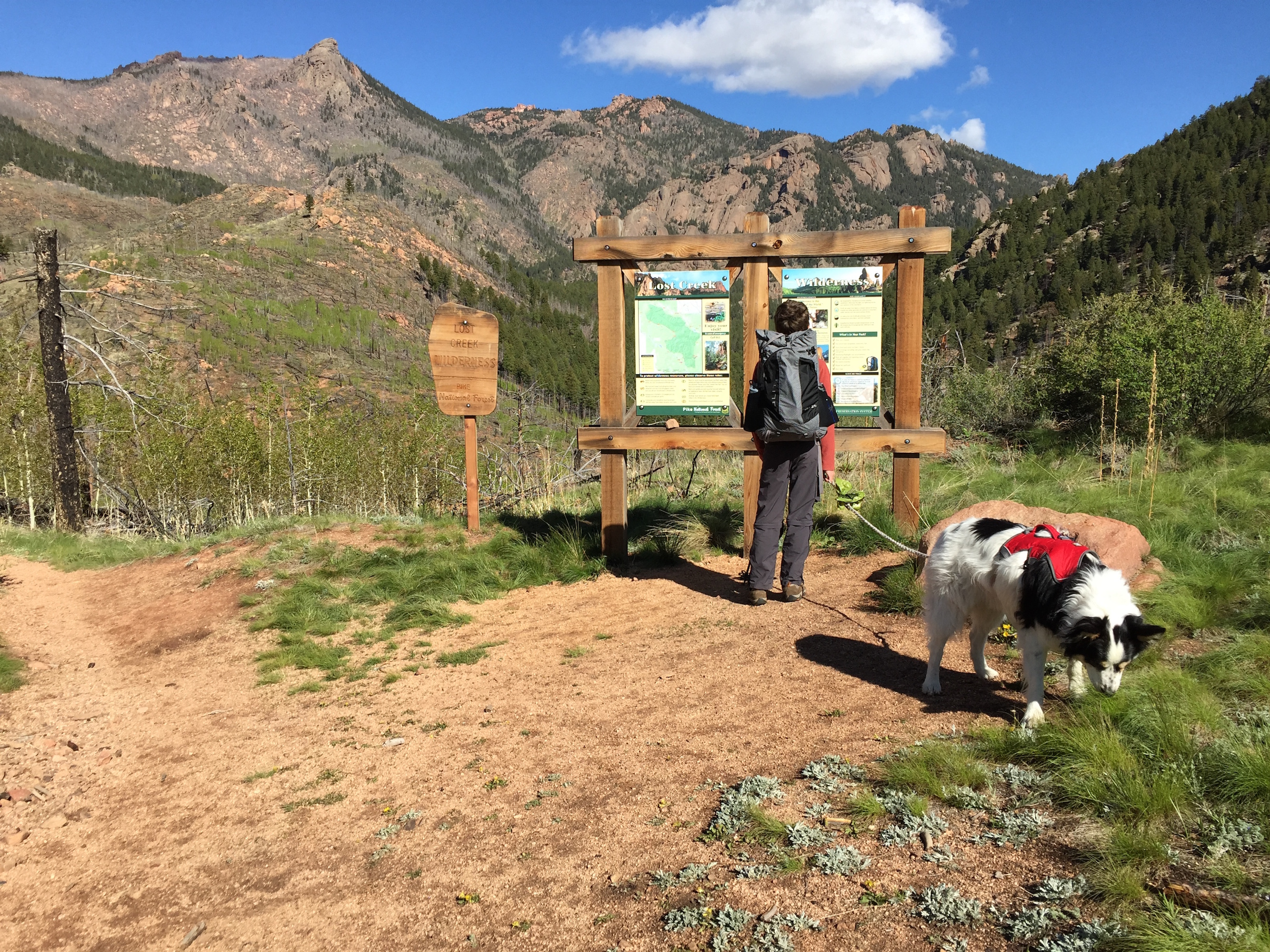 Saturday morning we left the house by six in an effort to make sure we secured a parking spot at Goose Creek trailhead. We were hiking by nine. Our mantra was, "We have open minds and three days to do what we can." I had potentially lofty goals, but was not really tied to them.